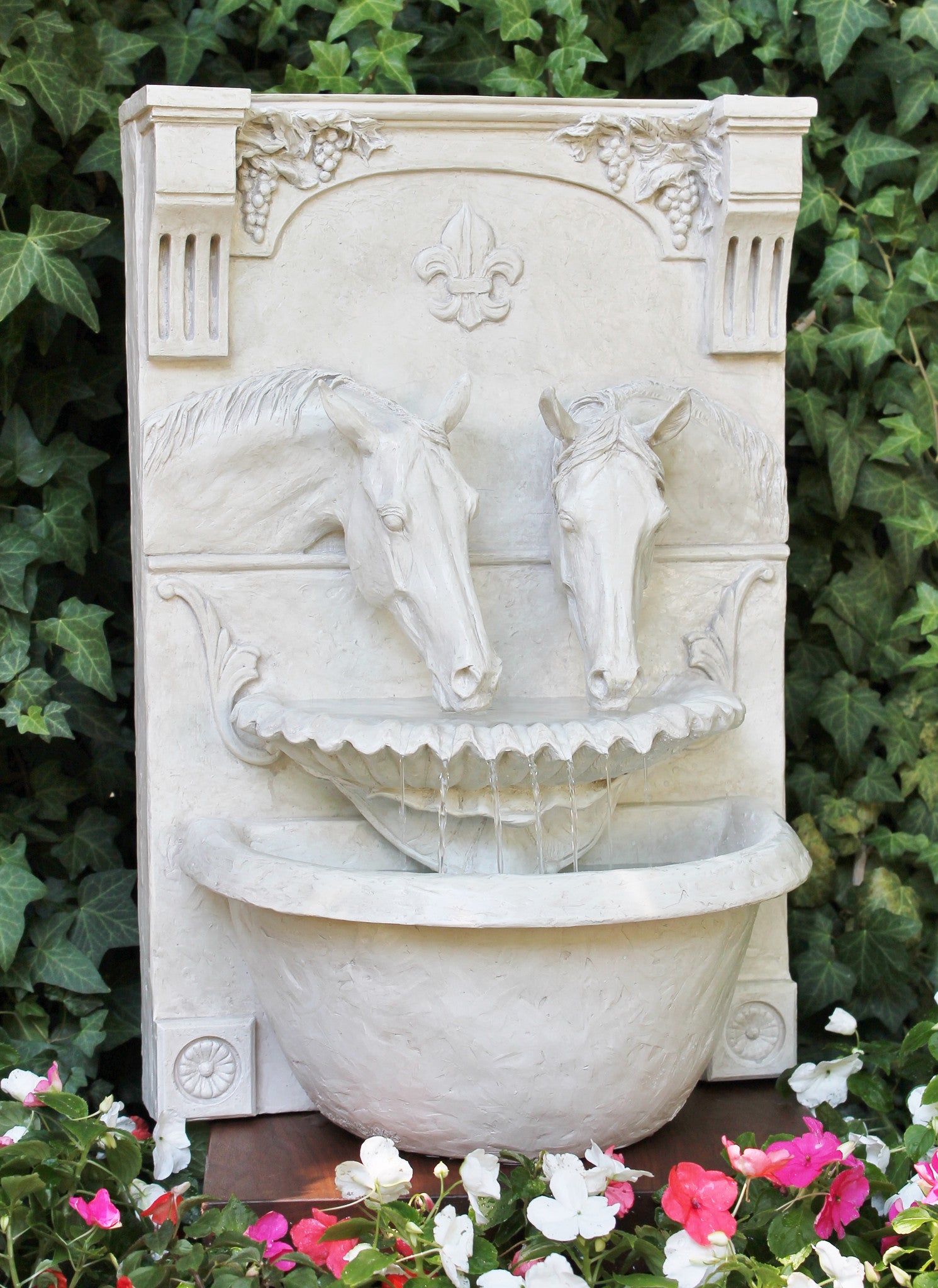 Two Horses Drinking Fountain (Lipizzan White)
Two Horses Drinking Fountain (Pure White)
An elegant horse fountain with two horses serenely drinking.
Classical equestrian design is a perfect addition to any beautiful home, stable or garden setting. The color is more white than the photo shown.
Can hang on a wall or set on a pedestal.
25" tall by 17" wide by 12" deep.
110 Volt electrical pump plug. For indoor or sheltered outdoor use.
Takes approximately 10 weeks
Free shipping in continental USA
California Studio: 916-778 7580