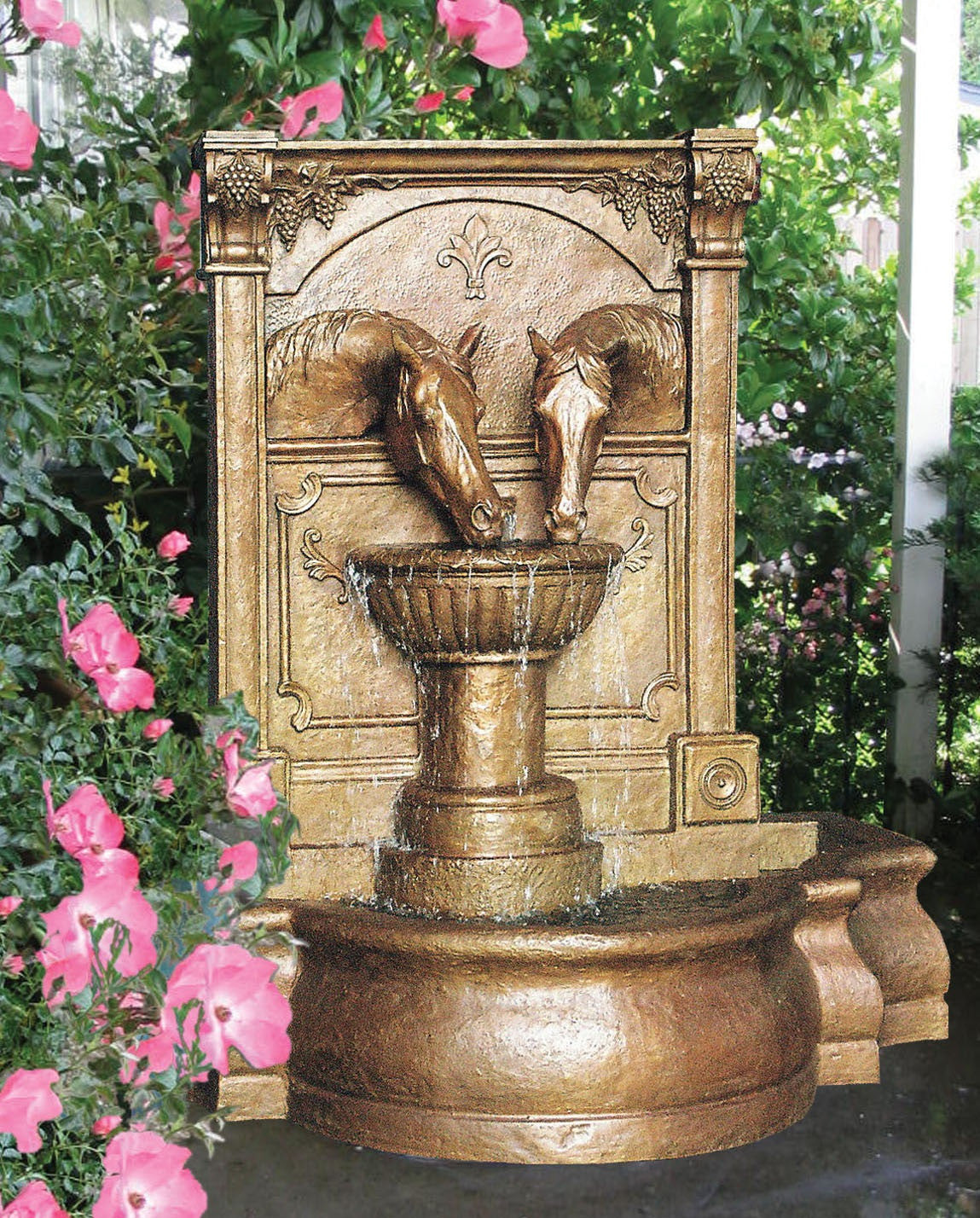 Sharing a Drink equestrian Fountain (Bronze)
Sharing a Drink Fountain (Bronze)
This horse fountain is beautiful in its classical design. Two pure hearted horses, side by side, share a drink with lips just emerged in the water.
Large size 58" x 56" x 40" For completed time frame contact Patricia 916 778 7580
This price does NOT INCLUDE CRATING and SHIPPING.
One piece with pump and plumbing ready to install.
Made exclusively at Artworks Foundry outside San Francisco, California
Cast with the finest quality bronze. 
(also available affordable in fiberglass/resin) 916 778 7580
Free shipping in continental USA