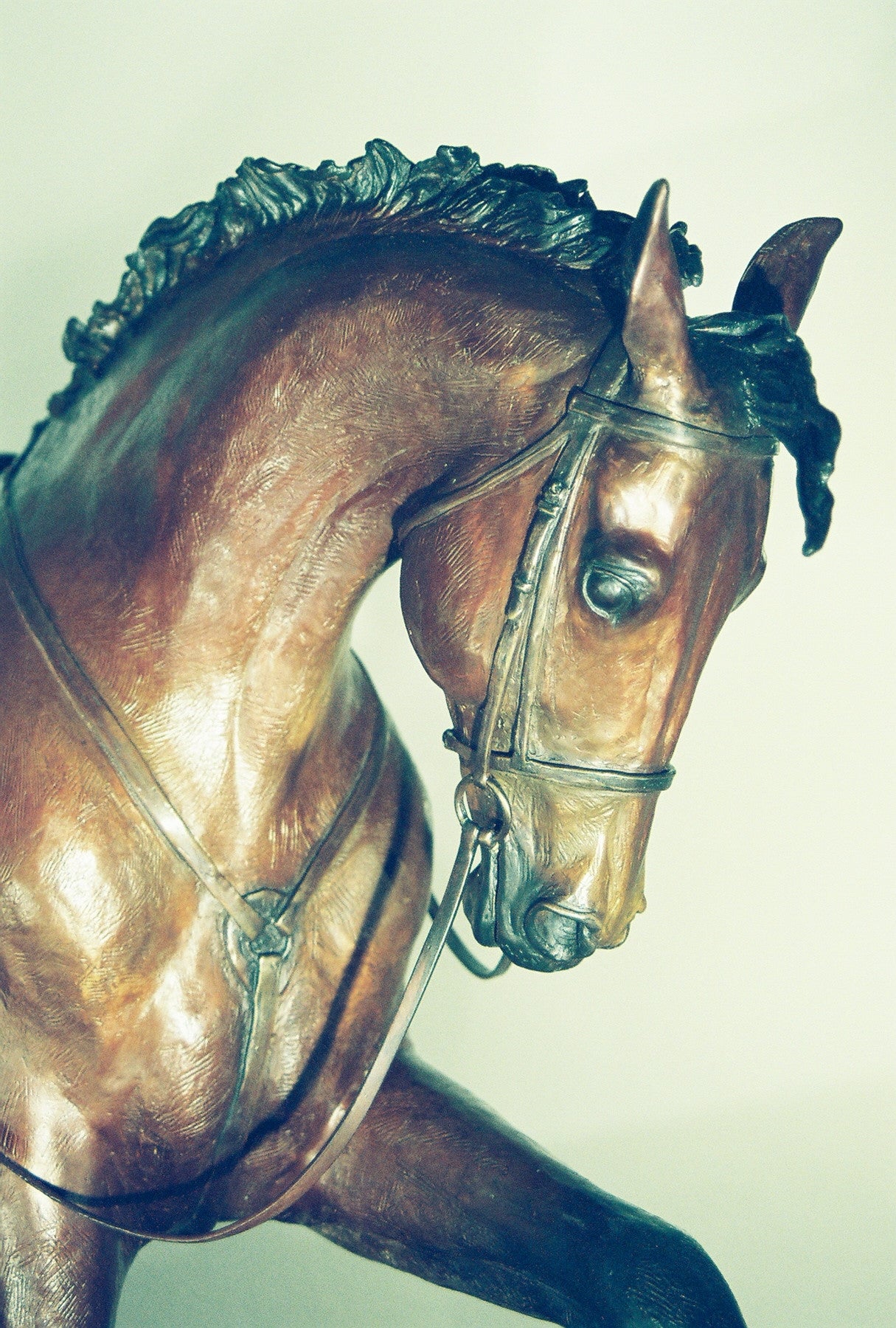 Anticipation Horse bronze statue
Anticipation
Exquisite bronze equestrian sculpture.  A masterpiece limited edition of an English Thoroughbred tacked up and ready to run, impatiently pawing, awaiting his rider.
Custom smaller versions are available, ie. 14" tall is approx. 7,500.00
To order this horse sculpture allow 12 weeks. Black granite base included. Made at one of the finest bronze foundries, Artworks Foundry in Berkeley, California where only this highest quality materials and craftsmanship are used.
Free shipping in continental USA
California Studio: 916-778 7580