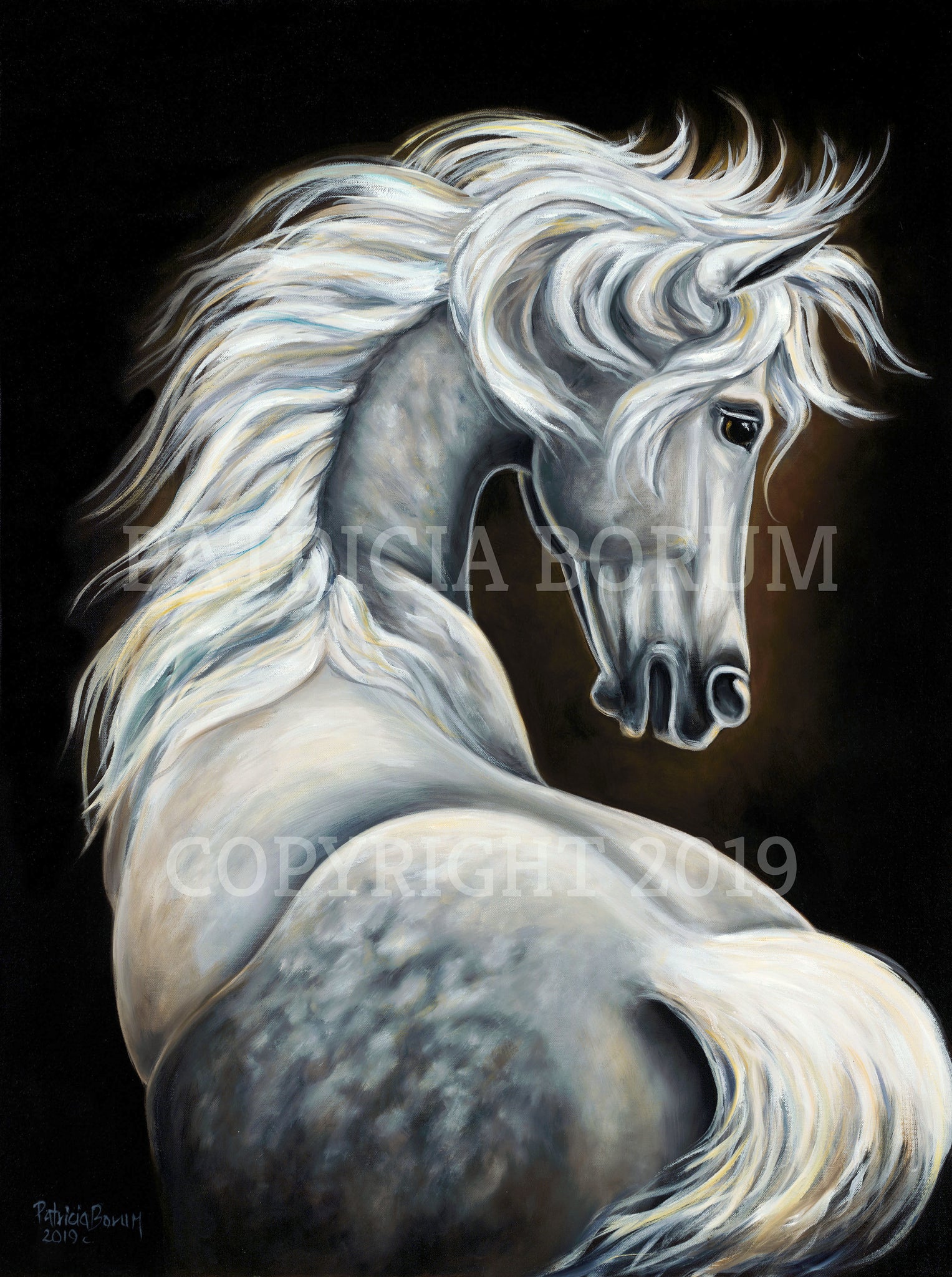 "Noha" startled white horse
Beautiful white horse with flowing mane and lots of action, as if just startled. Highest quality giclee print on canvas. Ready to hang, no framing needed with the finished 1 1/2 inch boxed gallery edges. Framing optional. The original painting was painted with oil paints. Custom sizes available.
Allow 3 weeks delivery, FREE SHIPPING IN in cont. USA.