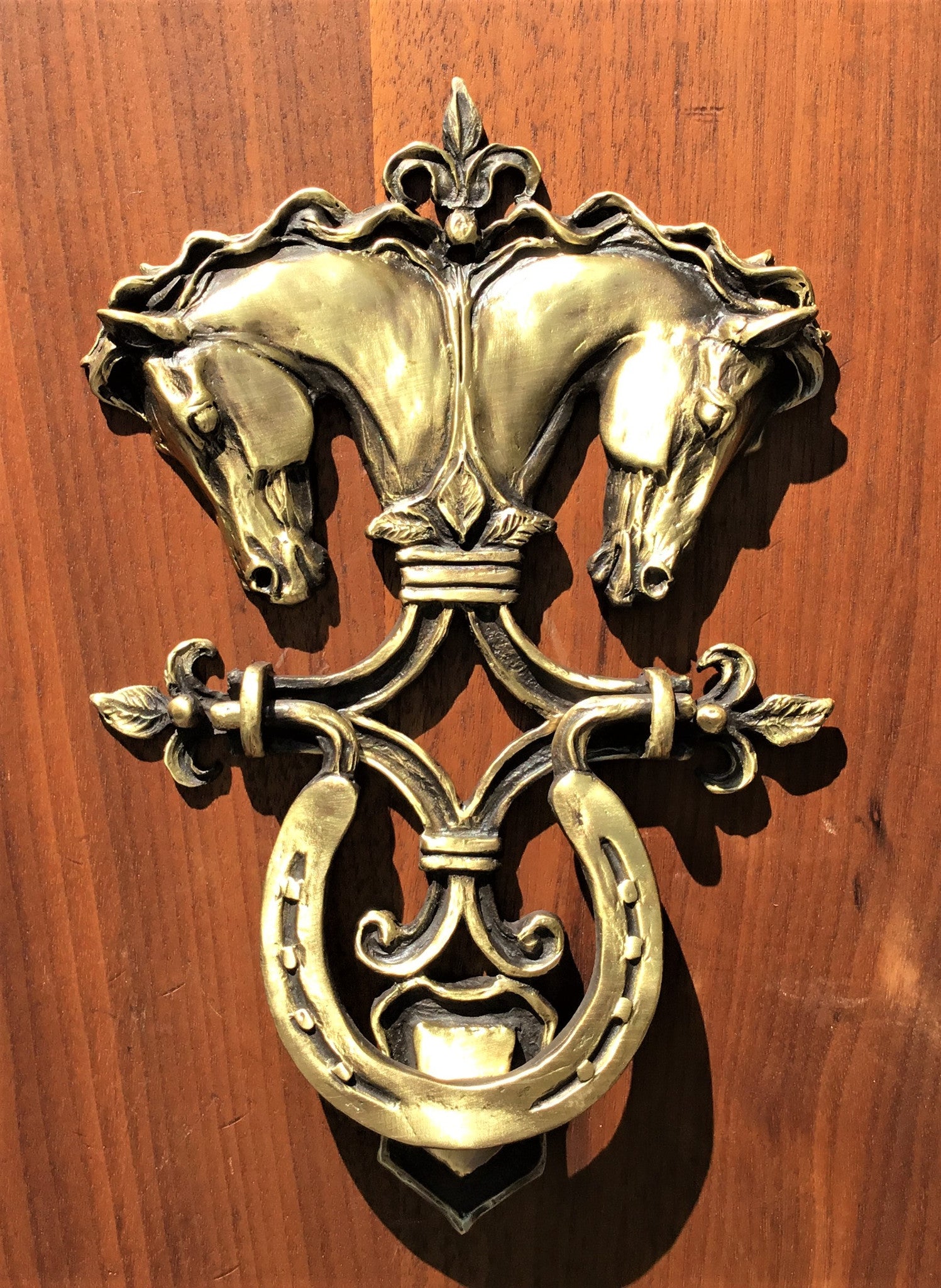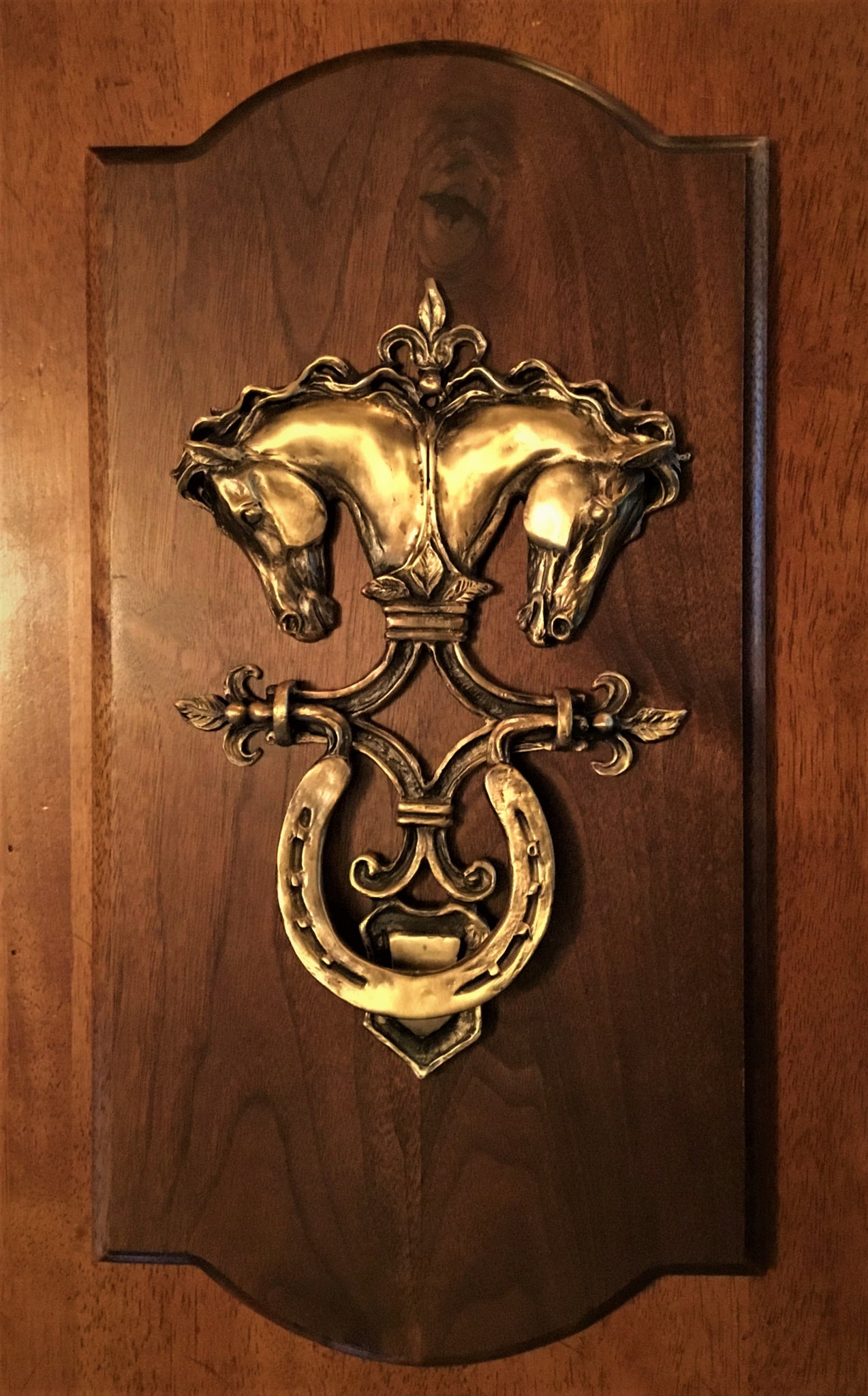 Horse Head Door Knocker/antique brass plated
Horse Head Door Knocker/antique brass plated
IN STOCK NOW! This classical equestrian door knocker will dress up any door. It can also be hung inside as a wall ornament perhaps above a painting or attached to a cabinet as a door pull.
Originally sculpted from wax. Cast locally from pewter. 
Easy to install with 3 attachment bolts through the door or screws through the front of the door. This door knocker is antique brass plated.
The horseshoe is the knocker.
9 1/2"  tall x 6 1/2" wide x 3/4" deep
Other colors including black, matte silver and 18K gold plated, and real cast bronze are available.
Free priority shipping in continental USA 916-778 7580