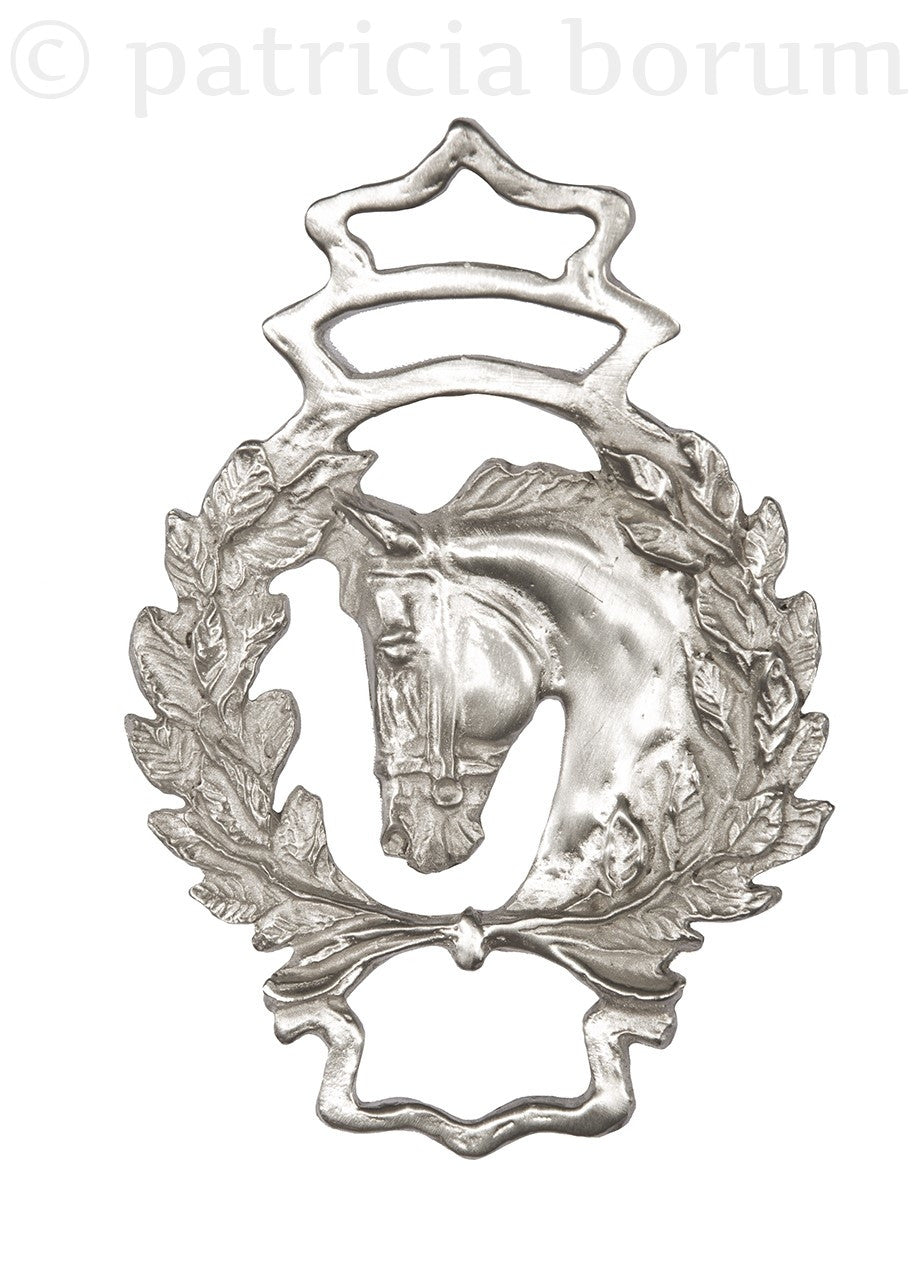 Horse Wreath Ornament (pewter)
Horse Wreath
This design was inspired by the ornamental antique horse brasses that attached on harness.  Use as an accent above a painting, attach to a box or cabinet or hung on a Christmas tree with bow.
IN STOCK NOW
Hand made of pewter in California.
5" tall x 3 1/2" wide x 18" thick. Standard color is a matte silvery brushed pewter.
Plating and other custom painted colors are available. Contact us for pricing, and details
Real gold plating and solid bronze are also available.
Free shipping in continental USA
California Studio: 916-778 7580